Year 2 visited Elizabeth Farm for their excursion recently.
Following their excursion they did lots of writing about various aspects of their visit.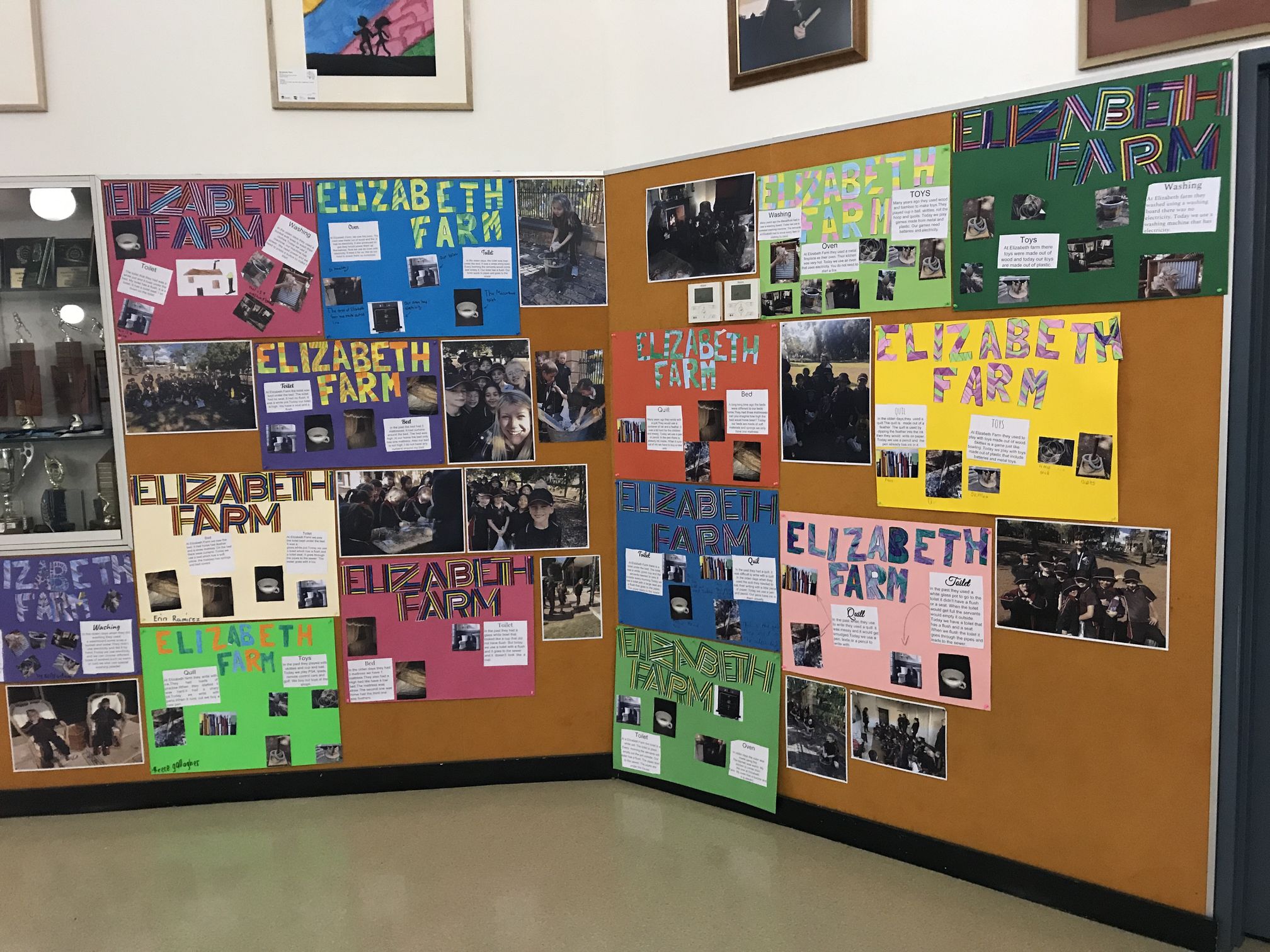 Come to the MPA to read all about our excursion. We have lots and lots of writing and photos up for you to view and read. We would love to hear what you think. We hope you learn lots about the past when you read our writing. Year 2.
Click here to see more images of the writing in the MPA, but make sure you come visit to view and read all the details!