The Last Supper

Mk 14:12-25
Holy Thursday is the time when we commemorate the Last Supper, the final meal Jesus shared with his Disciples in Jerusalem.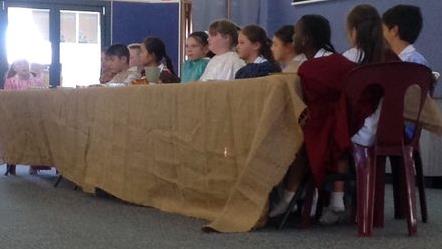 At this time Jesus predicts his betrayal by Judas. He establishes the sacrament of Holy Communion, as well as the priesthood of his Disciples, through the washing of their feet. During the Passover meal, Jesus broke bread and gave it to his Disciples, saying, "This is my body, which is given for you." Then he took a cup filled with wine, saying, "This is my blood, which is given for you."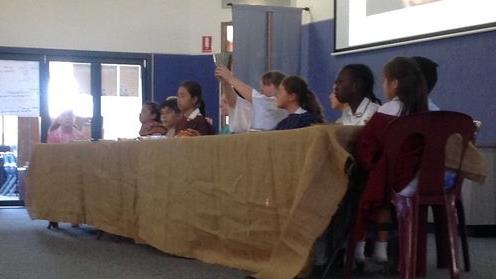 The Last Supper is celebrated daily in the Catholic Church as part of every Mass because it is through Christ's sacrifice that we have been saved.
Click here to see more images ...
The Agony in the Garden -

Mt 26:36-56
After the Last Supper, Jesus went to the Mount of Olives to pray. He took Peter, James and John with him.
He asked them to wait nearby while He prayed to God His Father. When he came back to His Disciples he found them asleep. He was disappointed that they could not stay awake. He went back to pray for a second and third time and the same thing happened.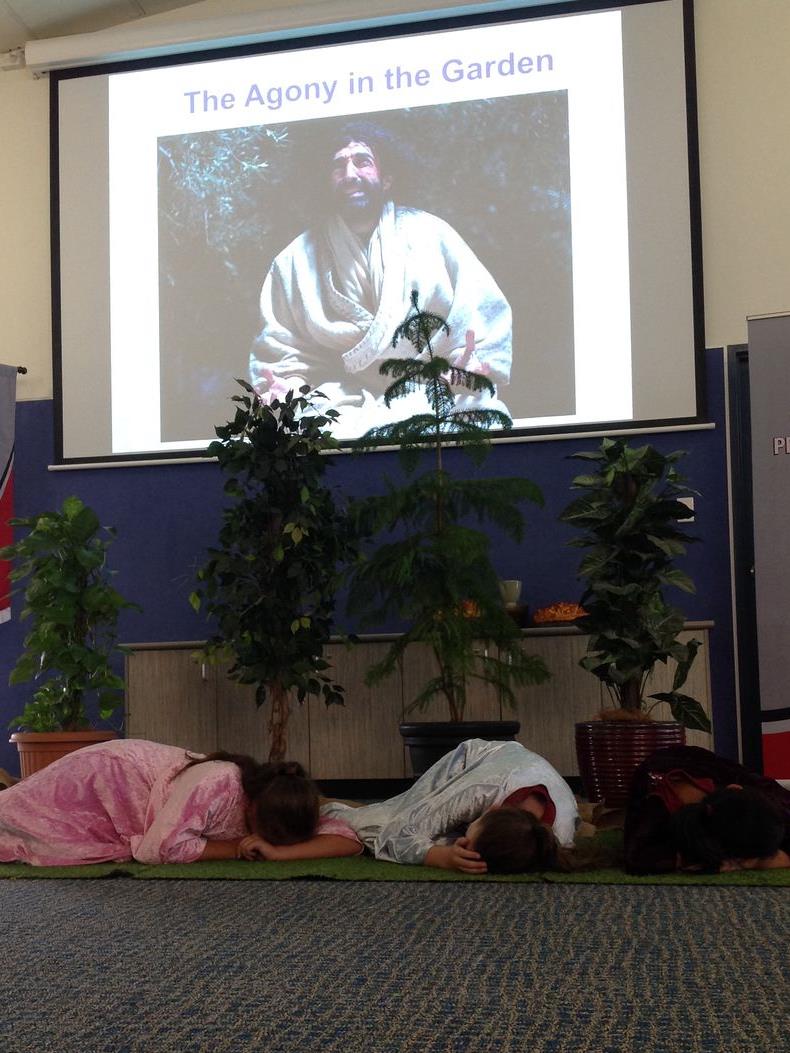 When he came back to them he said,
"Wake up! Judas is coming now."
Judas came up to Jesus and kissed him. The soldiers arrested Jesus and took him away.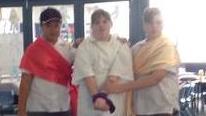 Click here to see more images ...
The Trial of Jesus - Mk 15:1-15
The next morning the chief priests met with the council.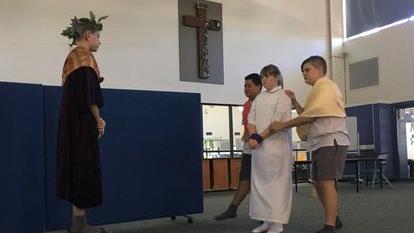 They handed Jesus over to Pilate, who asked,
"Are you the King of the Jews?"
Jesus replied, "If you say I am."
Then the chief priests accused Jesus of many things. Pilate asked him if he had a response to all the charges people had against him, but Jesus made no reply.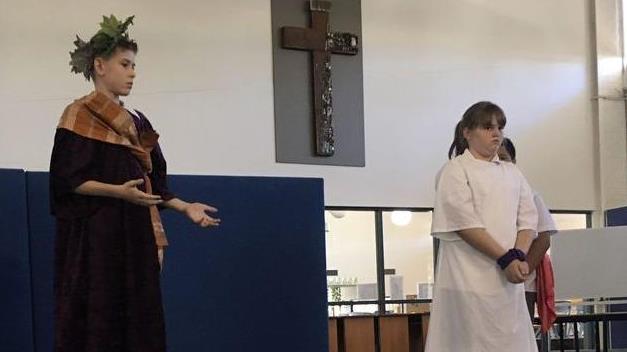 It was custom that Pilate would release a prisoner for them at this time, and it was anyone they asked to be released, so Pilate asked the people who they wanted released, thinking that they would ask for Jesus to be released. Instead they asked for the release of Barabbas, a man who had committed murder.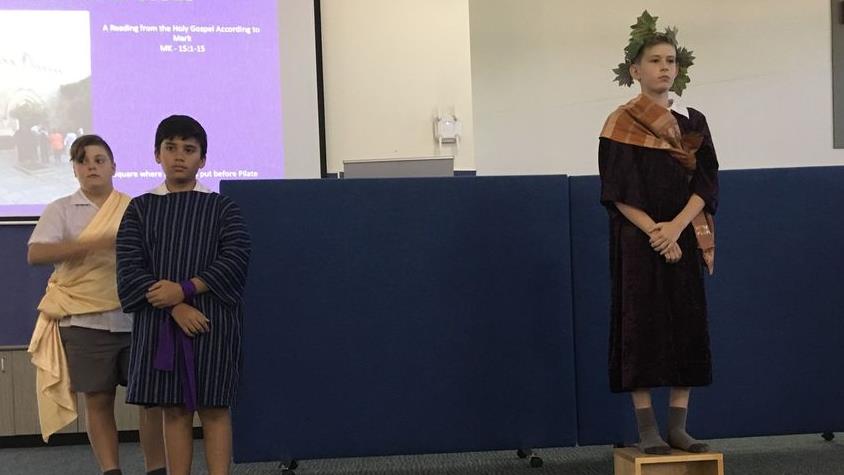 So Pilate asked them what they wanted done with Jesus. They shouted, "Crucify him!" So Pilate asked them, "Why, what evil has he done?" But they shouted all the more, "Crucify him!" So Pilate, wishing to satisfy the crowd, released Barabbas for them and, after flogging Jesus, handed him over to be crucified.
Click here to see more images ...
The Crucifixion - Lk 23:26-46 and

The Burial of Jesus - Mk 15:42-47
Two others criminals were led away to be put to death with Jesus. When they came to the place that is called The Skull, they crucified Jesus there with the criminals, one on his right and one on his left.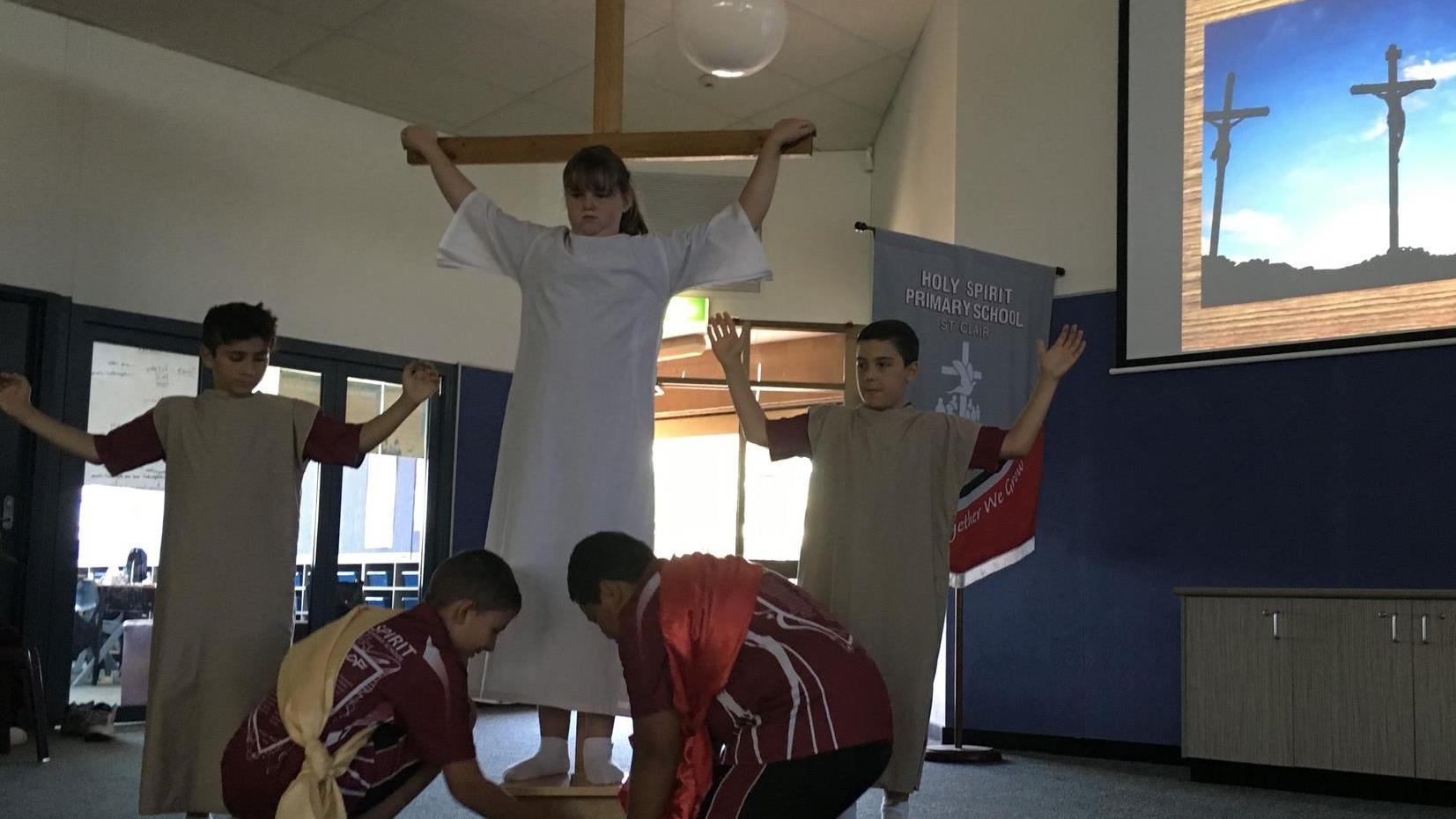 Jesus said, "Father, forgive them; for they do not know what they are doing."
The soldiers cast lots to divide his clothing.
The leaders scoffed at him, saying, "He saved others; let him save himself if he is the Messiah of God, his chosen one!"
The soldiers also mocked him, saying, "If you are the King of the Jews, save yourself!"
One of the criminals said, "Are you not the Messiah? Save yourself and us!"
The other criminal said, "Do you not fear God, since you are under the same sentence of condemnation? We have been condemned justly, for we are getting what we deserve, but this man has done nothing wrong." Then he said, "Jesus, remember me when you come into your kingdom."
Jesus replied, "Truly I tell you, today you will be with me in Paradise."
It was noon, but darkness came over the land and it remained dark until three in the afternoon, when Jesus cried out, "Father, into your hands I commend my spirit." Having said this, he breathed his last breath.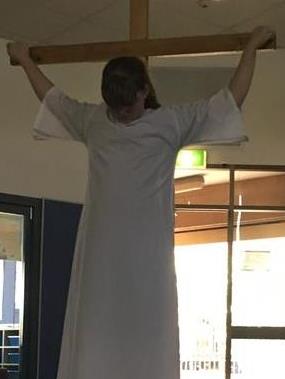 Joseph of Arimathea, a respected member of the council, asked Pilate for the body of Jesus, which he granted.
Joseph took Jesus' body from the cross, wrapped it in a linen cloth and laid it in a tomb. He then rolled a stone against the door of the tomb. Mary Magdalene and Mary, mother of Jesus, saw where the body was laid.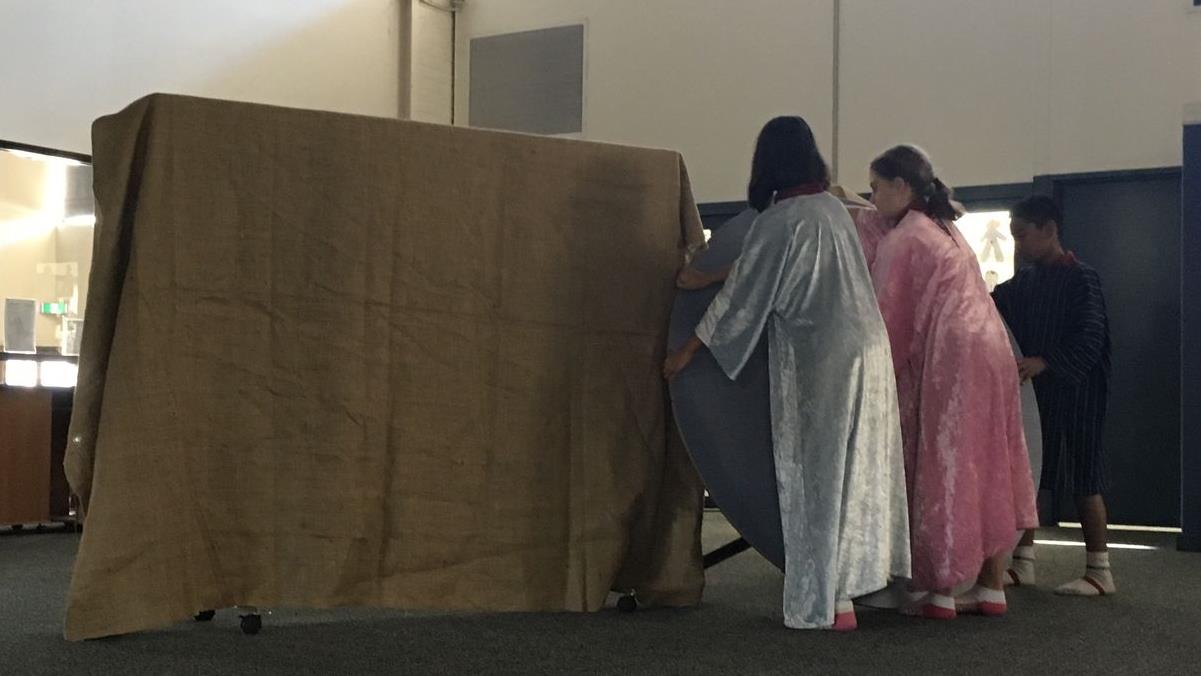 Click here to see more images ...