Students in Year 1 have been focusing on working collaboratively, as opposed to working co-operatively.
In this instance they were asked to work collaboratively to come up with one drawing, with children having to discuss, negotiate and compromise in order to come to a consensus about what features to include. This process involved explicit teaching of skills by the teachers, who modelled what collaboration did and did not look like for the children, who eventually managed to collaboratively construct their very own Bommy Knocker! Below are three samples of this work.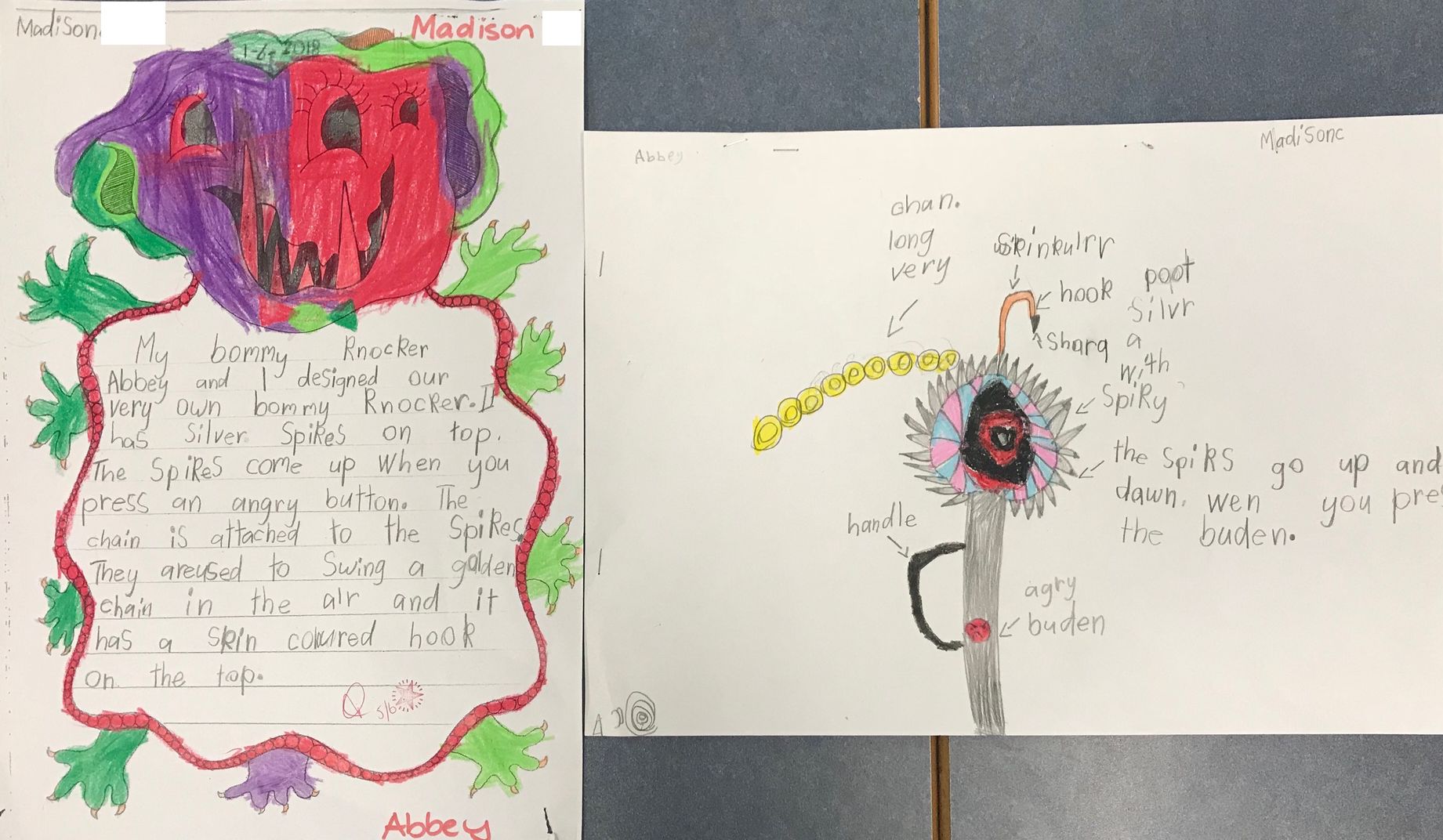 Collaborative effort by Abbey and Madison (above).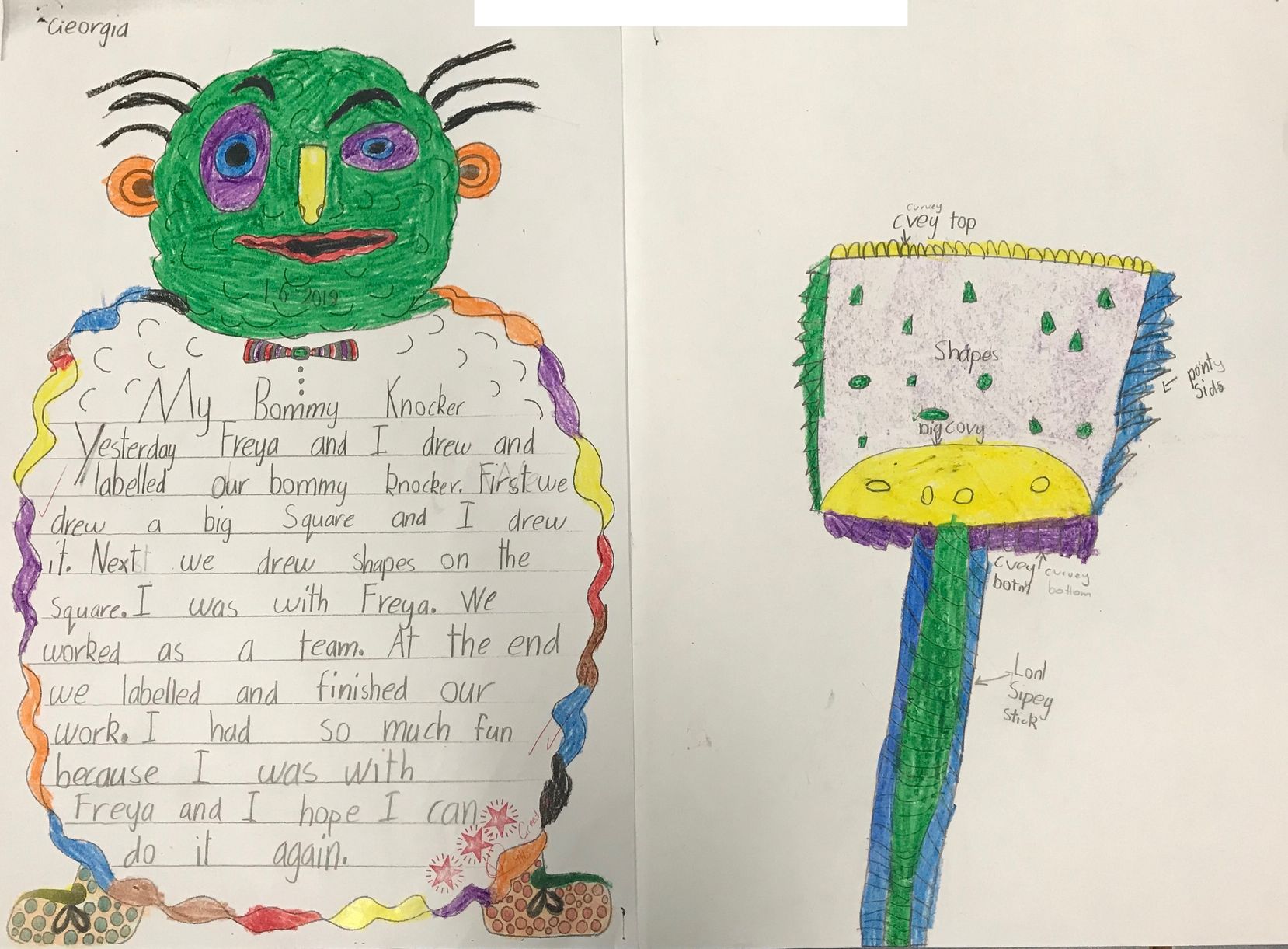 Collaborative effort by Georgia and Freya (above).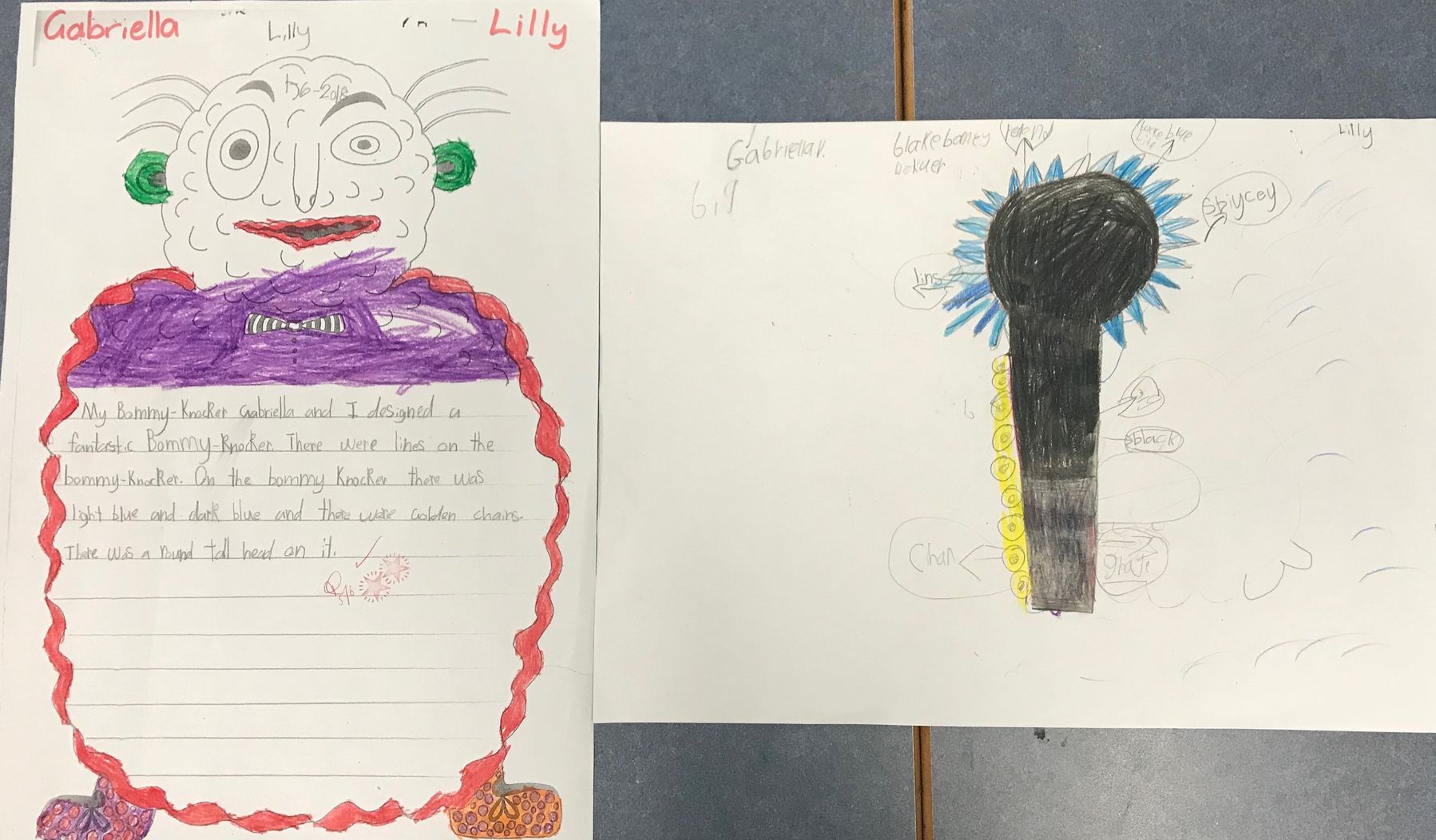 Collaborative effort by Gabriella and Lilly (above).