Kinder Visits Calmsley Hill City Farm
Holy Spirit Kindergarten students, together with their teachers and helpers, recently visited Calmsley Hill City Farm as part of their Science unit. Here they were able to get up close to a range of native and farmyard animals. The children were very excited about their visit to the farm.
Some of the children told us what they liked ...
I liked when we patted the animals and when we went on the tractor ride. I also liked when I volunteered to have a go using the whip. I felt a bit nervous but it was fantastic.
Lucas KW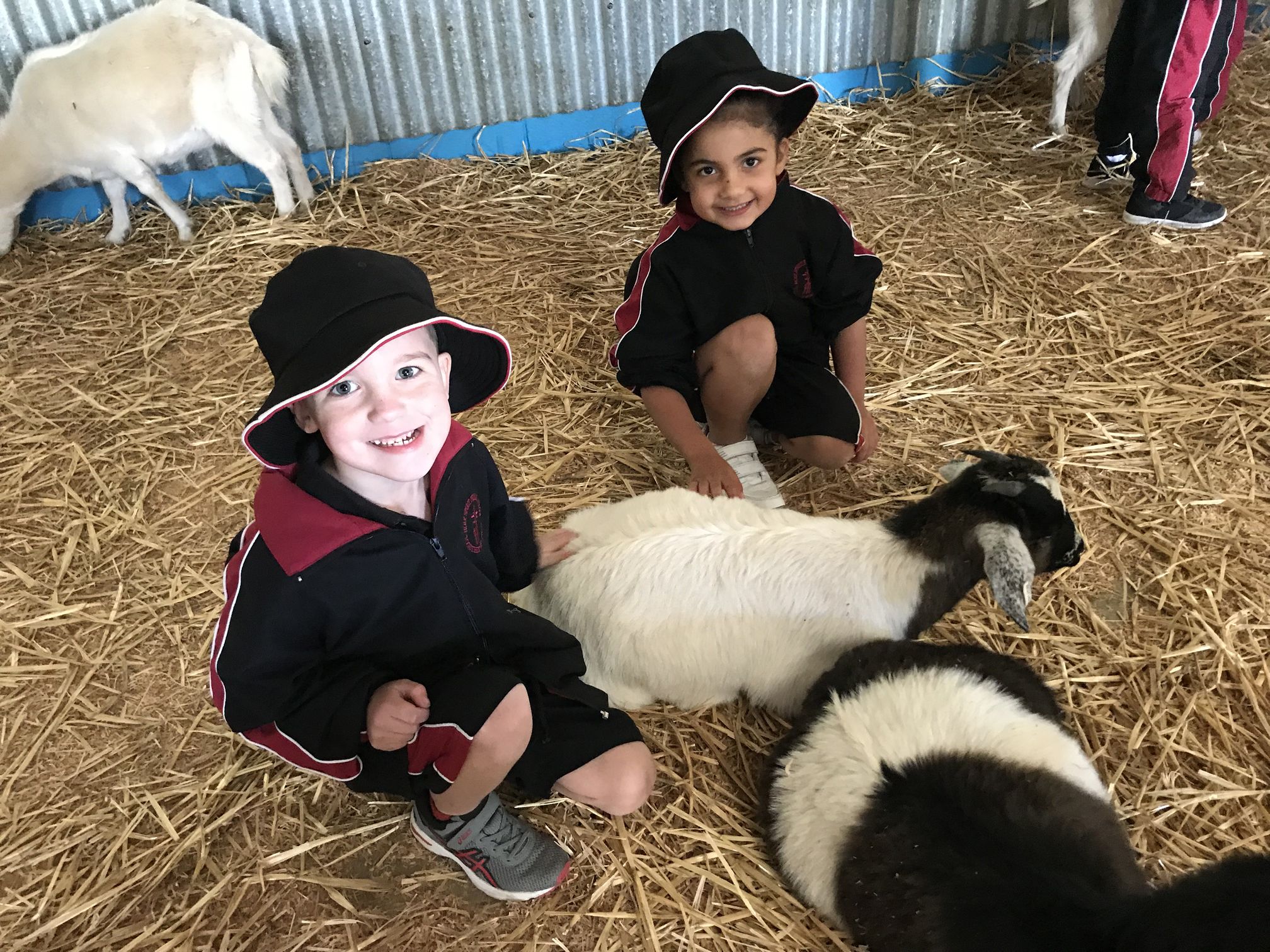 I liked when the dog rounded up the sheep. I also liked the tractor ride because we went down a big hill. I was a little bit scared but it was great fun.
Kaden KR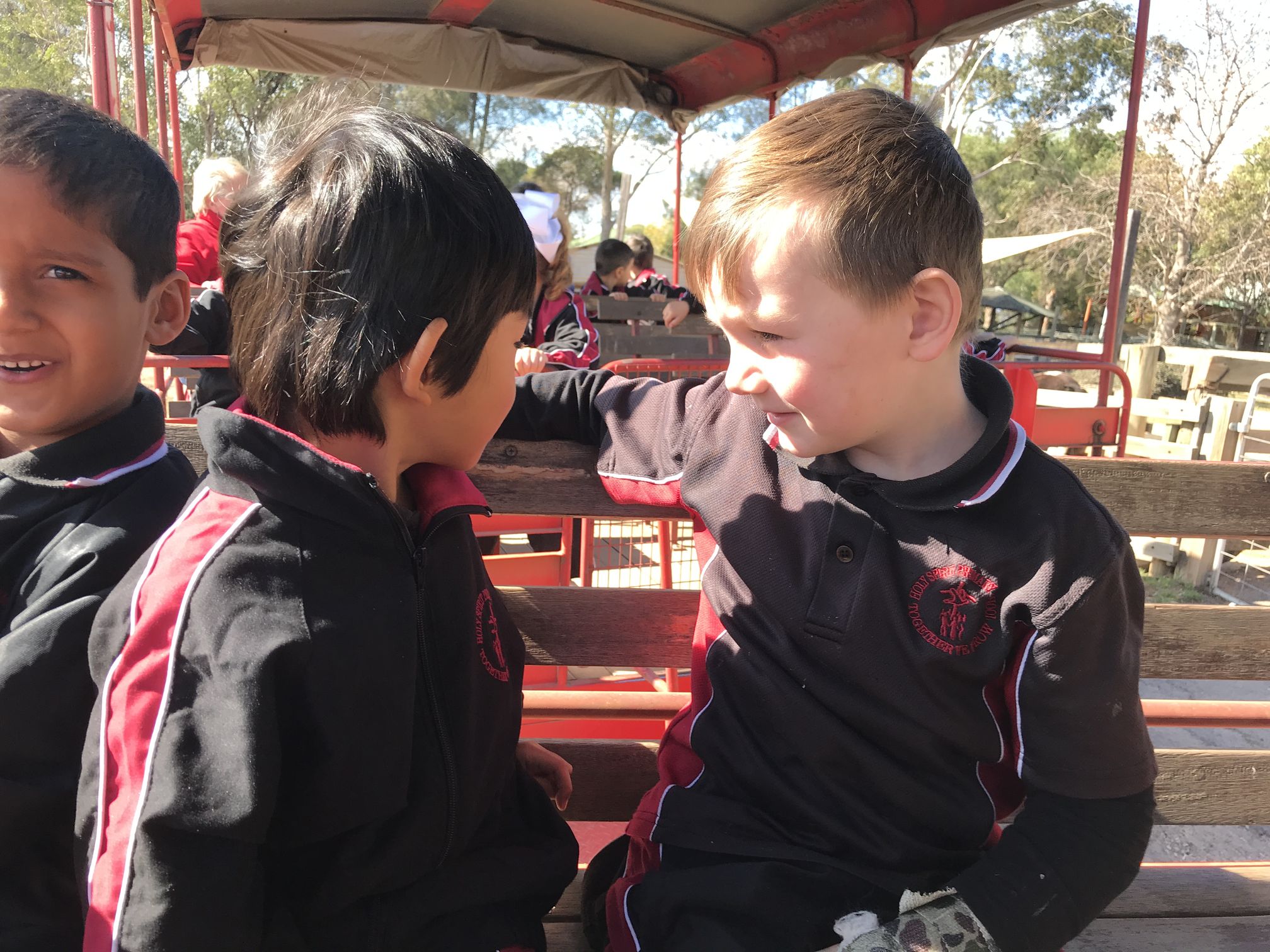 I patted a rabbit and a chick and they felt really soft. When I milked the cow milk came out of the udder. I felt very excited to go to the farm.
Grace KR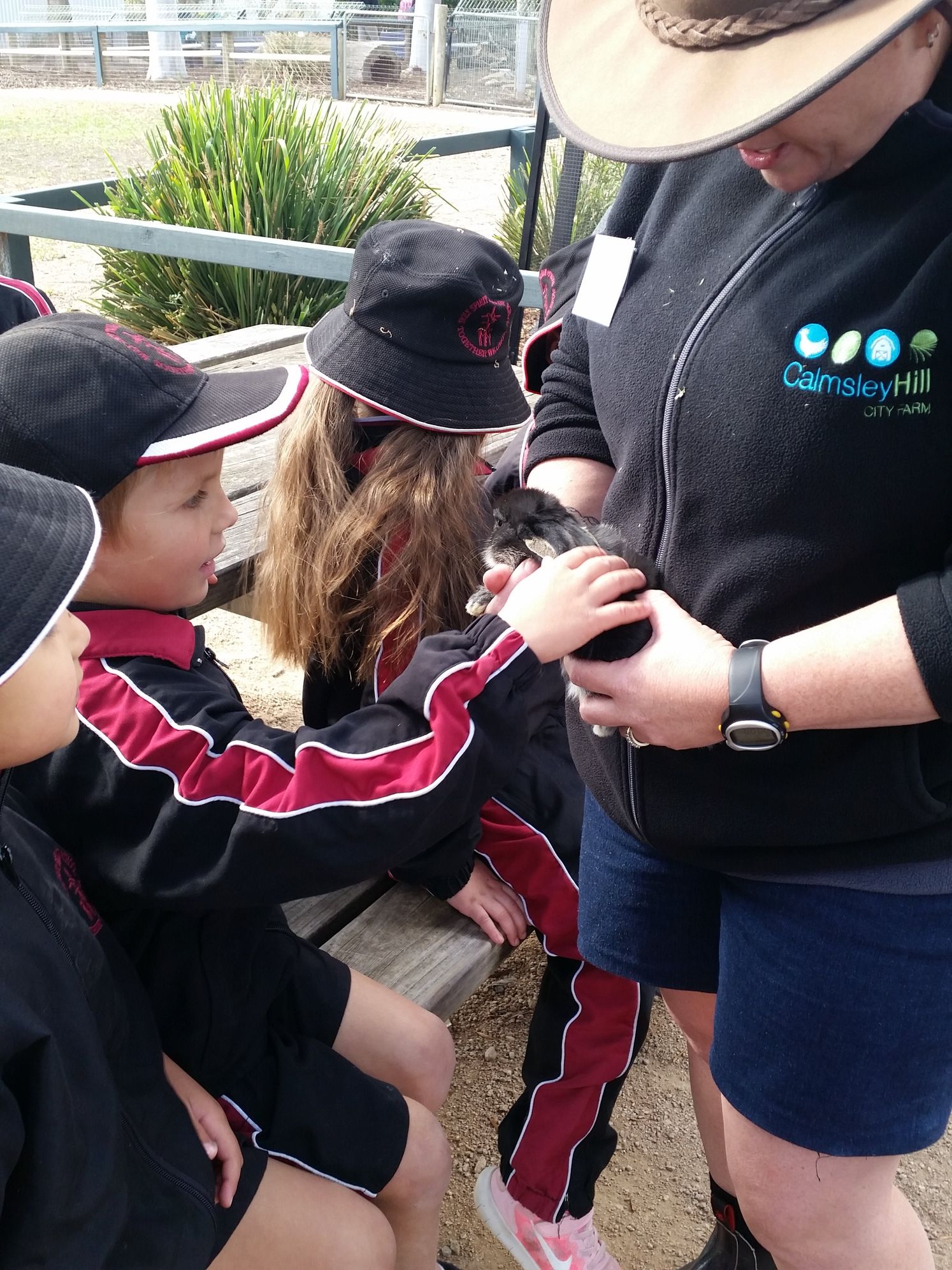 Click on this link to go to our gallery of excursion photos.